Are you stuck in your historical research? Have you hit a wall in your genealogy quest? Find your answer on History Hub! We invite you to explore History Hub, our pioneering crowdsourced history and genealogy research community. Free and open to anyone and open to the public, you can ask questions and get answers from multiple sources including National Archives staff, other archives, libraries, museums, and a community of genealogists, history enthusiasts, and citizen experts like you. Make History Hub your first stop! You can ask—or answer—questions on History Hub, or see if your question has already been answered.
Searching & Asking a Question on History Hub
Asking a question is easy on History Hub! Just go to History.gov and type your question into the "Ask" box. In a moment, answers to similar questions will appear:
If none of these suggestions answers your question, you can ask a new one. You just need to register for a free account or login first.
See also, How To: Browse for Content
What do other users ask about on History Hub?
History Hub questions run the gamut from genealogy to military records to Native American history, and beyond! Think of it as a one-stop-shop for researching American history:
Genealogy questions:
Such as a user searching for information about an ancestor
Military records:
Questions about military awards and decorations are very popular, such as this Bronze Star inquiry:
Native American heritage:
Another user is trying to trace their Native Cherokee heritage:
General Research:
This user is researching the history of a Civilian Conservation Corps camp:
Government records:
Finally, this user would like to know the history of the government's use of the enigmatic "Glomar Denial," aka "We can neither confirm nor deny…"
Finding Help from Experts & Institutions
Experts from the National Archives, the Library of Congress, and other archives and museums will respond to these questions, followed by a community of dedicated citizen experts, providing guidance and their valuable experience.
Here a National Archives staff expert responds to a user's inquiry about Colonial-era maps of New York City, including links to multiple digitized records in the National Archives Catalog, as well as resources at other institutions:
Communities
You can also browse topical communities within History Hub, like those for Military Records or African American history, to help hone an inquiry.
History Hub hosts 19 communities in all, including several new communities:
Getting Started on History Hub
Creating a History Hub Account
Before you can ask a question or help answer a question, you'll need to register for a History Hub account. History Hub accounts are free and only require a few basic pieces of information.
How To: Create an Account on History Hub will help you start the process ➔
Asking a Question on History Hub
Once your History Hub account has been created, you're ready to ask a question! You can enter your question in the "Ask" field on the History Hub homepage, or ask it within a specific community.
Have you found your answer on History Hub?
If you found the information you were looking for on History Hub, please let us know! Make sure you are logged into your account, and then Reply to that question and share your success with us!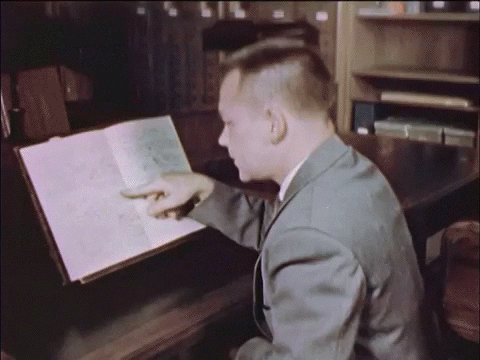 Help Answer a Question on History Hub
History Hub depends on dedicated citizen experts like you to share your knowledge and vast experience with users new to archival and genealogical research.
Get Involved with History Hub
Do you work for a library, archive, museum, government agency, or other historical organization? Contact us to learn how your organization can participate on History Hub!
I need help with History Hub
Check out the
Technical Help and Support
community for help with common problems, including: